It's about...
Media

The command of the Lord Jesus is "Go into all the world ... and preach the gospel." Jesus and the disciples entered the marketplaces of their day. Paul the apostle gained every forum open to him and presented Jesus. We, too, must enter the marketplaces of the 21st century and engage our culture to meet this generation's spiritual needs.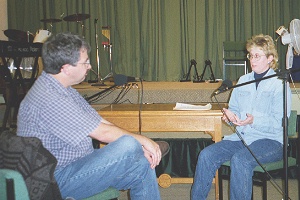 To this end, YMG produces RealHope Radio, a program where people tell the story of their encounter with Jesus and how their lives have been changed. Our sole purpose is to introduce people to Jesus.
A number of FM and short-wave radio stations around the world have asked for the RealHope Radio program. As God provides,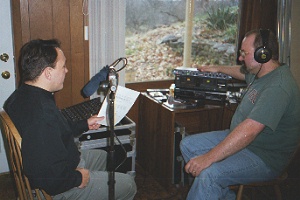 YMG will expand the broadcast into other broadcast avenues, and will continue to produce programming which proclaims Christ and builds up believers.
For more information about RealHope Radio.
---
We have prepared this short presentation especially for pastors and ministry leaders. To download the RealHope Radio Demo. (This is a 4 MB MP3 file that plays for about 5:44 min:sec.)

Someone from Young Ministry Group is available to share with your church or organization about RealHope Radio.

The RealHope Radio programs are now available online in MP3 format. Check out the RealHope Radio Archive.
---

Got Hope?
RealHope Radio is
satisfying dining for the soul...
The best in independent Christian music...
Real stories from men and women who have faced life's challenges... and won.
...Real People, Real Hope...
Now available online in MP3 format. Check out the RealHope Radio Archive.
---
This page was last updated on 21 November 2013.