Recommendations
---
"Her ministry as an Evangelist has blessed people in the United States and many countries. We at the Headquarters of New Life Christian Fellowship would highly recommend her for ministry wherever she is available."
Dr. Loren Wooten
President, New Life Christian Fellowship
Sullivan, Missouri USA
---

"I give thanks to God for Julie's loving, humble and obedient ministry and rejoice in the power He has given her. I whole-heartedly recommend the ministry of Julie Young to the world-wide Christian community."
Anne Bowie
National Director, Evangelism Explosion III Ministries
Auckland, New Zealand
---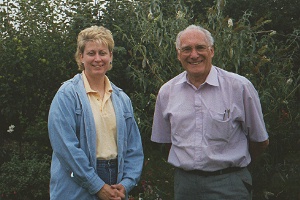 "A significant and anointed ministry... Julie is an able minister of the New Testament moving in the power of the Holy Spirit"
Rev. Edmund Rowlands
New Life Christian Fellowship
Margate, Kent, England
---
"Julie is a quiet, powerful, obedient servant of God, bringing God's presence and life-changing power to your congregation..."
Rev. Mary Buckley
Regional Director, Women's Ministries
Assemblies Of God U.K.
---
"I take great pleasure in recommending Pastor Julie Young's ministry to you. She brought a positive, no-compromise full-gospel message to our church with signs following. Julie clearly has a desire to encourage local churches and pastors. Her ministry in the prophetic was encouraging and uplifting. I look forward to her returning to New Zealand."
Pastor Stephen Allen
Sandringham Christian Church
Auckland, New Zealand
---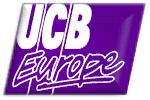 "It was a pleasure to meet you, and an honour to interview you. ... It will be good to see what the Lord is continuing to do in your ministry."
Anne Henderson
Presenter/Producer, United Christian Broadcasters
Stoke-on-Trent, England
---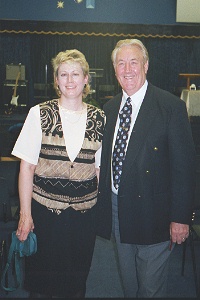 "She was extremely well received and respected by our own congregation representing over 27 nationalities..."
Rev. Ronald H. Eske
Pastor, Sureway International Christian Centre
London, England
---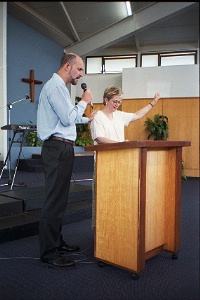 "God is using Julie in a powerful way to proclaim Jesus in the power of the Holy Spirit, and there is a clear anointing on her life."
Rev. Jeff Murton
Pacific Spirit Ministries
Auckland, New Zealand
---
"It is my pleasure to recommend to you, Julie Young and "Young Ministry Group" for revival services or retreats. Julie and her husband John were a real inspiration to our congregation and have a solid and mature ministry. They are very professional, yet down to earth, relating and communicating the gospel message in a practical way. They will be a blessing to your church or ministry outreach."
Pastor J. Randy Grimes
Open Bible Christian Church
Dayton, Ohio USA
---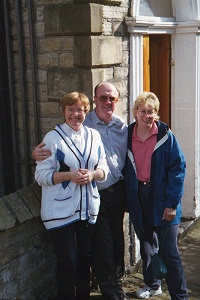 "Julie preaches and ministers well, with authority and power, and has blessed our church very much."
Rev. Roy Taylor
Christian Revival Church
New Mills, England
Former Missionary to Spain
---
"I urge anyone to let the Spirit work in your church through her."
Pastor Howard Storm
Zion United Church of Christ
Norwood, Ohio USA
---
This page was last updated on 21 November 2013.