Reports from Mission Philippines - 2001
20 Days of Miracles in Mindanao - Over 600 People Received Christ!
The Witness in Gen-San City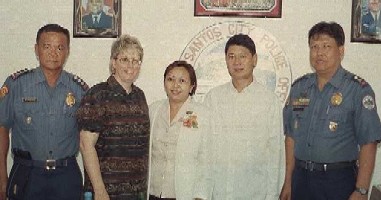 In addition to the meetings held around the city, the team was invited to the mayor's office. They spoke with Mayor Acherone, and with Vice-Mayor Congson, and took time to pray for them and for the city of Gen-San. Other Department Heads asked Julie to pray for their staff in the city building. In addition, Julie and Carol spoke about Christ to over 500 city employees at the flag-raising ceremony.
Keith and Doyle visited a police precinct where they spoke to the officers about commitment to Jesus Christ and were able to pray with the policemen. Other team members visited schools and through teaching, drama, and story-telling, brought 300 children to decisions for Christ.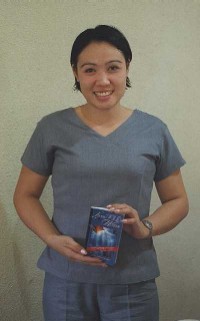 Though there was danger in the city, Jesus gave the YMG team many souls. Between 600 and 700 people were saved. His promise of protection was on the team, and they witnessed what the book of Hebrews describes as:
"so great a salvation... first spoken to us by the Lord, it was confirmed to us by those who heard him; God also bearing witness with them, both by signs and wonders, and by various miracles, and gifts of the Holy Spirit, according to His own will" (Heb. 2:3,4)
The Young Ministry Group team saw the miracles of Jesus Christ and the power of the gospel to save all who believe. We give thanks to the Lord Jesus and all those who have supported YMG through prayer and financial giving. Praise God for His mighty saving acts!
---
This page was last updated on 26 November 2009.