Grahamstown, South Africa - February 2006
Pages From the Team Journal in Grahamstown
Day Three - Training Day
One of the hottest February days I have ever encountered, but the hundred plus attendees for the local churches met together to learn, worship, pray, and prepare for the next week's campaign. Pastors, workers, and YMG Team began the partnership that would meld them together as a unit to be used to gather in a rich harvest of people for the kingdom of God. Background organization and incredible unity came because of the work of Dr. Daniel Eddie and the Shepherd To Shepherd Network. The unity, support, and genuine relationships among the pastors were remarkable, producing a cohesive spiritual force that toppled strongholds and brought people to repentance.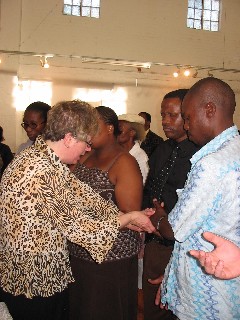 "It is truly wonderful when brothers live together in peace... it is like the dew from Mount Hermon, falling on Zion's mountains, where the LORD has promised to bless his people with life forevermore." Psa 133:1,3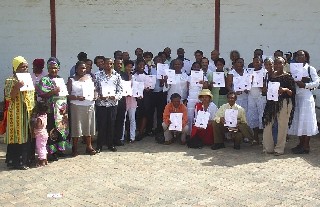 ---
This page was last updated on 26 November 2009.