South Pacific 2002
Vanuatu - In the Place called "Holy Spirit Island"
October 2002
Where is Vanuatu? Better known to the West as the New Hebrides, Vanuatu was a base of action in World War II for American troops. Julie and her team traveled 12,000 miles to preach the gospel on Santo among a society which was "Christianized" in appearance but which evidenced little of the light and power of the gospel. People on the Island of Santo (or, "Holy Spirit Island") needed a fresh presentation of the gospel. The Lord used Julie to preach to many who had a church background but who were unsaved and unknowing of the simple and life-transforming truths of the gospel. Religion had to give way to the power of the risen Jesus.
And God put His miraculous touch upon the islands!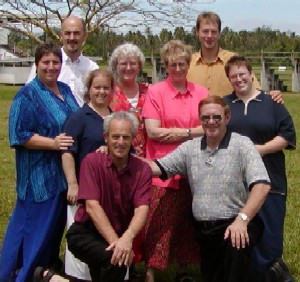 See these reports
Read More in YMG Newsletter
---
This page was last updated on 26 November 2009.